Mr Ashraf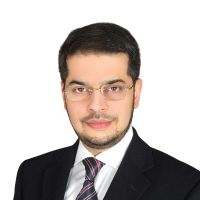 Mr Ashraf is a Consultant Knee Surgeon at the Royal Orthopaedic Hospital NHS Trust. He qualified in Birmingham. He gained his specialist training at Queens Medical Centre Nottingham, the Avon Orthopaedic Centre Bristol and the Bristol Royal Infirmary.
Mr Ashraf specialises in general trauma in both upper and lower limb injuries. His routine elective orthopaedic practice involves partial and total joint replacement surgery with a particular interest in arthroscopic meniscus (cartilage in the knee) and ligament reconstruction surgery.
He undertakes trochleoplasty, a pioneering surgery to prevent repeated knee dislocations. Mr Ashraf also transplants artificially grown cartilage cells into the knee.