Mr Parry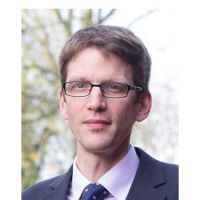 Mr Parry is a Consultant Orthopaedic Surgeon at the Royal Orthopaedic Hospital NHS Trust.
He specialises in orthopaedic oncology and primary and revision lower limb arthroplasty.
Mr Parry undertook his undergraduate medical training at the University of Bristol qualifying in 2001. He continued his training in Oxford and the South East before returning to Bristol to complete his higher surgical training. He completed his Doctorate in Medicine in 2012 and was previously appointed as an NIHR clinical lecturer in orthopaedic surgery at the University of Bristol. He has completed fellowship training in lower limb arthroplasty in Vancouver and orthopaedic oncology here in Birmingham. Michael began working at the ROH in 2014 and is an Honorary Senior Lecturer at the University of Aston.
Mr Parry's specialist interests are in orthopaedic oncology and lower limb arthroplasty, with a particular interest in the management of infected joint replacements. He has published extensively in these fields and has continued to develop his research interests in both oncology and revision lower limb arthroplasty. He regularly presents at national and international conferences on behalf of the Royal Orthopaedic Hospital and is a reviewer for a number of renowned orthopaedic journals.