Payment Options
Our team will support you at every stage, whether you have private medical insurance, wish to pay for your own treatment or are coming to us through an embassy, third party or sponsor. We have a number of payment options.
Private Medical Insurance
If you are paying for your treatment through medical insurance then you will need to liaise closely with your insurance provider at each stage of your treatment. You should be aware of the terms and conditions of your policy and let us know if there are any limitations. The following steps will be able to assist you in arranging your treatment:
Before you receive any treatment privately, call your insurer and they will give you all the guidance you need and if necessary send you a claim form. The insurer will be able to tell you what you will be covered for when you see the specialist (the consultation fee and perhaps any additional tests the consultant may require on the day for example x-rays, scans, injections or blood tests).
Getting a referral
Most medical treatments start with a referral to a specialist from your GP. This may involve your GP signing a claim form. Please note that this may incur a small fee which is usually not covered by your insurance. Your GP may recommend a specific consultant but if you need help with this then the Woodlands Suite can also give you guidance.
Please contact us to find out more.
Seeing the specialist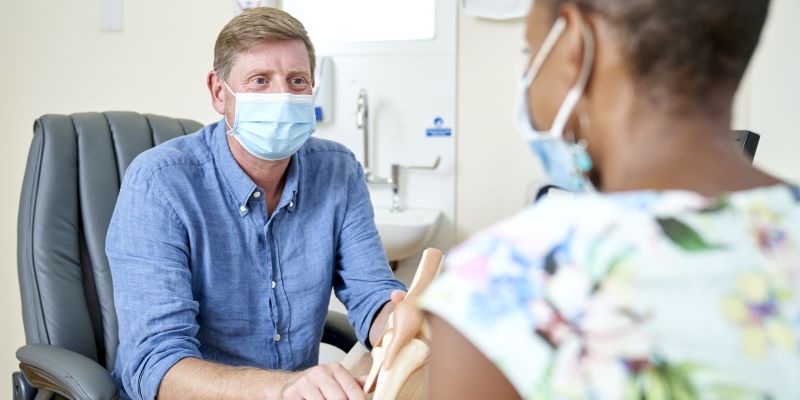 Please make a note of any medications you are on and check whether you need to bring any previous x-rays or scans to your appointment. On arrival you will be asked to complete an authorisation form confirming the details we have for you are correct.
During your appointment you and your consultant will decide whether you need any further treatment. Please be aware that it is important that you contact your insurance company again to confirm they will authorise the recommended treatment. Your insurance will provide you with an authorisation number that the hospital will need before they can proceed with your treatment.
If the consultant has suggested surgery as an option then you will need to attend a pre-assessment appointment. This appointment will ensure everything is in place for your hospital stay and during your recovery stage at home.
Arranging treatment
Whether you require a simple outpatient procedure or need major surgery you will be able to discuss a provisional mutual convenient surgery date with your consultant. This date will be confirmed once you have gained authorisation from your insurance and you have completed the pre-assessment process.
Who pays
The authorisation number provided by your insurance company will allow the hospital and the consultant to deal directly with your insurance company.
Please note that your insurance may not pay for everything included in your hospital stay. This may include any medication or equipment you will need to go home with, this can include walking aids, braces and washing and dressing equipment. These costs will be discussed with you before your surgery so you are fully aware of any additional costs that you may incur. Please also note that when in exceptional circumstances an insurer fails to pay an invoice, it will be sent to the recipient of the treatment.
Discharge
You will be discharged home with guidance of what to expect over the first few weeks and you will be given contact numbers just in case you need advice. The consultant will arrange a follow up appointment to see you and this may be given to you before you go home or sent afterwards in the post. You will need to contact your insurance company again if the consultant has arranged follow up physiotherapy as this may need additional authorisation.
Self-Pay Patient
Our fixed price packages are designed for people who wish to fund their own treatment. Our aim is to give you peace of mind to know that everything you need is covered.
If you're thinking about paying for your private healthcare the following steps will help you to arrange your treatment.
Find out about private treatment
Start with a GP appointment to discuss what's wrong. Your family doctor should be able to provide an initial diagnosis and outline any treatment you need. We will be happy to provide you with help and information on how to access private services and the type of specialist you need to see. We can also assist you with booking your consultant appointment and provide you with a guide price for each stage of your journey.
Please contact us to find out more.
See the specialist
The GP will provide you with a referral letter for your initial appointment.  Please make a note of any medications you are on and check whether you need to take any previous x-rays or scans to your appointment. Please note that if you are likely to need any additional tests on the day these maynot be included in the consultation fee. The consultant's secretary will be able to advise if this will be likely before you attend.
Find out the cost and arrange treatment
During your appointment you and your consultant will decide whether you need any further treatment, this can be completed as an outpatient or you may need to be admitted to hospital for either an inpatient or day case procedure. We will provide you with a price for the treatment and we have a full range of fixed price packages to give you reassurance and complete peace of mind that the price quoted won't increase once you're admitted to hospital.
Arranging treatment
Once the treatment has been agreed you will be given all the information regarding your treatment and admission details. You may be required to attend a pre-assessment clinic to ensure everything has been checked prior to your treatment.
Paying for your treatment
Payment in full is required prior to surgery. This can be arranged via credit /debit card and bank transfer.
For more information, or to start a conversation about becoming a self-pay patient, please contact us:
Embassy, third party or sponsor
For more information, if your treatment is being funded through an embassy, third party or sponsor please contact us: