Dr Vinay Ketkar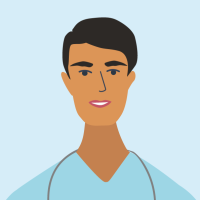 Vinay has worked as an orthopaedic physician at the Royal Orthopaedic Hospital in Birmingham since 2004. He also works at Blackberry Clinic Birmingham and is the Chief Medical Officer for Warwickshire County Cricket Club and Academy doctor at Birmingham City football club.
His previous sports experience includes being a team doctor for the GB para-archery team, working with British Gymnastics and being the team doctor Birmingham City football club Women's team.
He has a special interest and experience in treating back pain and is trained in interventional techniques and is also a member of the team delivering the Back to Life program at the Royal Orthopaedic Hospital
He teaches on the Spinal Module of the MSc in Musculoskeletal Medicine at UCLAN and has previously been a tutor module lead and examiner for the B.I.M.M. Diploma in musculoskeletal medicine.
He has recently become the training program director for Sport and Exercise Medicine, West Midlands