Professor Snow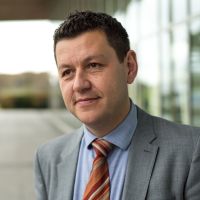 Professor Snow is a Consultant Orthopaedic Surgeon at The Royal Orthopaedic Hospital, one of the five purely Orthopaedic Hospitals in the country. He graduated from Edinburgh University and completed his Registrar training in the Manchester region. Following the completion of his training, he pursued an 18-month fellowship in North America. This included a 12-month Sports Medicine fellowship at the Sports Medicine Clinic of Nova Scotia in Halifax, Nova Scotia, and an additional 6-month period at the Holland Orthopaedic and Arthritic Centre in Toronto, where he gained further experience in Shoulder and Knee surgery.
In recognition of his achievements, Professor Snow was awarded the British Elbow and Shoulder Society North American traveling fellowship in 2008. This prestigious fellowship enabled him to spend four weeks visiting some of the world's foremost shoulder surgeons in major centers such as New York, Los Angeles, San Antonio, and Houston. In 2018, he was honored with the APKASS traveling fellowship by the European arthroscopy association, where he had the opportunity to visit leading surgeons in Australia and Asia.
Apart from his clinical role, Professor Snow holds the position of Professor of Regenerative Medicine at Keele University and honorary Professor in Chemical Engineering at Birmingham. With over 70 scientific publications in various international medical journals and six book chapters on knee and shoulder injuries, he is widely recognized for his contributions to the field. Professor Snow has presented over 100 papers and regularly serves as a faculty member, providing instruction to other surgeons at national and international meetings. His research interests revolve around cartilage and tendon repair, and he currently holds research grants totaling in excess of £3,000,000.
In 2006, Professor Snow completed an MSc in Orthopaedic Engineering from Cardiff University. He has also designed his own fixation device for use in ACL reconstruction, which is currently utilized worldwide. In 2021, he was invited to become a member of the esteemed ACL study group, an exclusive international collective dedicated to the treatment and prevention of ACL injuries.
Professor Snow's interests encompass all aspects of shoulder surgery, with a particular focus on arthroscopic procedures such as rotator cuff repair, shoulder stabilizations, capsular release for frozen shoulder, and ACJ injuries. Additionally, he performs total and reverse shoulder replacements for arthritis of the shoulder.
Furthermore, Professor Snow has a significant interest in sporting injuries of the knee, including Anterior and Posterior cruciate ligament reconstruction, meniscal repair, and patella dislocation.
With his expertise in cartilage repair, Professor Snow serves as a committee member of the International Cartilage Repair Society. He employs a comprehensive range of cartilage regeneration techniques and cell therapies to address all aspects of cartilage injuries. He also performs associated reconstruction surgeries, including Meniscal transplant and Osteotomy, in an effort to prevent and delay joint replacement.